Pic of the week
A friend of mine - the guy in the white sweatshirt you see there in the distance on the left side of the picture - had a birthday this week and decided to do some socially distant socializing, so we all met up at a drive-in theater that's still open. Double Indiana Jones feature - Raiders of the Lost Ark and The Last Crusade. It's been YEARS since I'd seen either of those. Didn't remember how many Nazis were involved. It was a fun outing, though, and so nice to have some human interaction, even if it was a car-length away. Apparently while we were there, LA had an earthquake. This theater is far enough out of town that I didn't feel it. Also, these movies made me miss practical effects.
Quote of the week
"And is there a way we can do something like that, by injection inside or almost a cleaning?"
-The President of these United States, the leader of the free world, that paragon of calm, mature, measured advice, suggesting this week that maybe we ought to inject disinfectant directly into our bodies. *earth-shaking facepalm* Y'all. Don't drink bleach. K?
What's going on?
Eat, sleep, sew, read, nap, TV, lather, rinse, repeat.
Nothing new to report around here, really. I've managed to kill another air plant. Honestly, I don't know how I do it. These things are supposed to be nearly indestructible.
Andrew Lloyd Webber is helping to raise money for the arts and artists affected by the pandemic by putting a filmed version of one of his musicals on YouTube for 48 hours every weekend. It's called "The Shows Must Go On." So far he's done Joseph and the Amazing Technicolor Dreamcoat with our very own Donny Osmond, Jesus Christ: Superstar, and The Phantom of the Opera. This weekend's offering was Love Never Dies - the sequel to Phantom. And folks. It was bad. If you ever see this show advertised anywhere and think to yourself, "Ooo! Maybe I should get tickets!" Save yourself the trip and book a massage instead.
What I'm reading
Reading this one for a book club. I just started it, so I don't have many thoughts to share yet, but it's good so far!
What I'm puzzling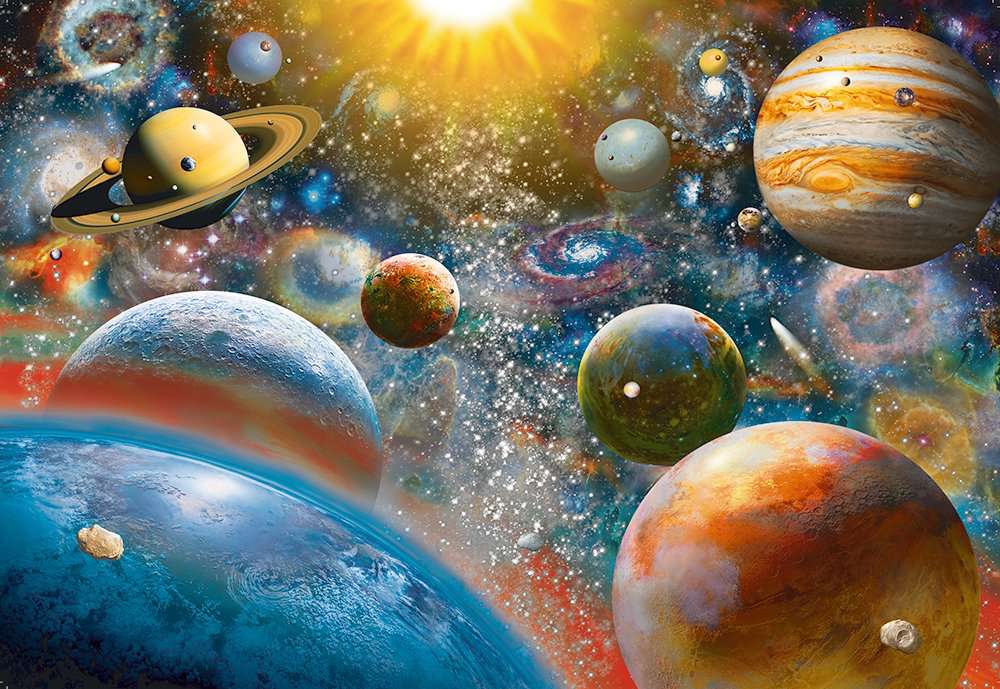 This one is beautiful, and fun, but challenging. Lots of amorphous color blobs.
What I'm cooking
Snickerdoodle bread pudding with cinnamon cream cheese frosting and cinnamon drizzle. I kind of made this up. I love bread pudding and over the years have discovered that it is actually quite easy to make a delicious bread pudding out of lots of different things (I've used old bread, croissants, brownies, cinnamon rolls, cookies, etc. Basically anything that was baked will work as a base for bread pudding.). Very basic bread pudding is eggs and milk with a little sugar poured over bread and baked. A good friend of mine, who knows me oh-so-well, sent some of my favorite
Ruby Snap
cookies from Utah for my birthday. My roomie was having a pretty rough day this week dealing with the anxiety of a global pandemic and so I whipped up a little bread pudding using some of the cookies as a way to have a little moment of joy among the chaos. Bread pudding recipes vary in what they use, but here's what I did:
Snickerdoodle bread pudding with cinnamon cream cheese frosting and cinnamon drizzle for 2 (Honestly, this was rich enough that probably 4 people could share it, but who are we kidding?)
1 egg
1 cup whole milk
3 tbp brown sugar
However much cinnamon you want. I think I put in a tsp or so.
Mix the egg, milk, sugar, and cinnamon together and pour over the cookie pieces (I have a little baking dish that's probably 1 pint that I used. Because it's so small I could actually only fit about 2 and a half cookies. Had to take one for the team and eat the rest of the 3rd cookie plain.). Let sit at room temp for an hour or so, or in the fridge for a couple of hours to let the cookies soak up all that saucy goodness. Bake @ 350 until a knife inserted comes out clean: 45-60 min.
Frosting:
4 oz cream cheese @ room temp
1 T butter @ room temp
1 T brown sugar
1 T honey
1 t vanilla
1 t cinnamon - or however much you want. Up to you.
Mix it all up until smooth and slap that madness on to your bread pudding. I used a LOT of frosting and still had some leftover, so make some pancakes for breakfast the next morning and go to town.
This sauce was a little thinner than I would have liked, so I'd recommend substituting part or all of the milk with cream, or using 2 eggs and less milk. Honestly, you can google "basic bread pudding recipe" and find 1 trillion recipes, so do a little experimenting and find something you like! One of my faves is
this one
from the book
Sticky, Chewy, Messy, Gooey,
and I ESPECIALLY love the custard sauce that goes with it, but I didn't have any cream on hand, so I went a different route.