Guess who's employee of the month at Kidville! This guy! Mostly that means I get free cake. As pictured. :)
What's going on?
Earthquakes. Southern California had two of the biggest earthquakes of the last few decades this week. Both in basically the same location. Right around Ridgecrest, CA.
That's about 150 miles from where I live. The first one, a 6.4, was on the 4th. My roommate and I were out walking around in the hills, so we didn't feel that one (It's actually pretty easy to miss an earthquake if you're moving.). The second one, a 7.1, happened the next day and I definitely felt that one. It's the longest earthquake I've ever felt. It probably lasted for 10 seconds or so. And if you don't think that's very long, stop what you're doing and count out ten seconds and then imagine that everything was shaking that whole time. It was long enough that I debated whether I should get under my desk (I didn't because although it was shaking for a while, it wasn't actually shaking that badly. It was pretty gentle.). And the water in our pool was sloshing around. There were also some tiny aftershocks in there as well. It was basically the topic of every conversation for several days. Everybody is now on high alert for "The Big One" and also on the ball with their emergency preparedness. I was on that ball a few years ago, so my 72-hour kit is ready to go.
Independence Day! Happy America, everyone. This country isn't perfect, but I still love it a whole lot. We take for granted so many things that so many other people don't get and it's hard not to, but I try to take a step back every once in a while and remember that I'm a pretty lucky person. I hope everybody's 4th of July was awesome. At the end of a very chill day of brunch and poolside reading, I climbed a hill by my house and watched the fireworks happening all over LA. There were, I think, four "official" fireworks shows visible from up there, along with all of the neighborhood fireworks happening all over the city. I sort of love this holiday because you can hear the distant sounds of fireworks until about 2:00 AM and it's just kind of nice to fall asleep to. Though I can understand how it would be terrifying for some. And also it creates a WHOLE LOT of gross air that lasts for a couple of days. Yay America.
What I'm reading
I finished the Golem and the Jinni. Turns out, 3 weeks is plenty of time to read an 800 page book when it's engaging. I found it to be a very interesting story. It combines some myths of the Arabian desert with myths of Jewish folklore in a story that says a lot about belief, relationships, love, etc. I'd recommend it. :)
And now, to delve back into this: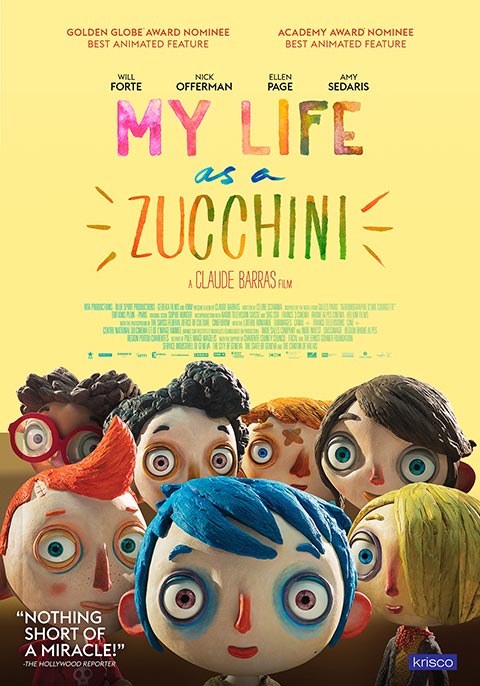 This is a heartbreaking, and heartwarming French film about a kid in an orphanage. It won a bunch of awards and was truly delightful. Highly recommended.