Pic of the week
I ran a half marathon! I was unsure if I was going to make it because one's 30s can be rough, but I did it! That guy in the blue is my friend Duke who trained and ran with me. Luckily he stayed with me the whole time, which was great because if he hadn't I probably would have walked the last 3 miles or so. Nothing has ever tasted as good as the fruit cup I ate right after crossing the finish line (and regaining my balance). My official finishing time was 2:01:37. And I'm pretty thrilled with that. My foot/ankle have been bugging me all week, but I also just got health insurance this week so I'm headed to the doctor soon to get that looked at.
What's going on?
Just life and stuff, ya know? I've missed a couple of weeks this year on this old blog and so this numbering system, I think, has run its course. I'm just going to start giving these posts regular ol' titles.
The day after my half-marathon I went to Disneyland with a friend. I couldn't put a lot of weight on my foot and didn't think it'd be wise to hobble around Disneyland for a whole day, so I rented a wheelchair and it was honestly the best. It doesn't really do much for you at California Adventure because all of their ride lines are wheelchair accessible, but at Disneyland it's great. We were able to get on a ton of rides and really just had an awesome time all day. ALSO - hot tip: The Smuggler's Run (Millennium Falcon ride) line is wheelchair accessible, but the single-rider line is not! Since there were only two of us that day we decided to just do single rider and they sent us through the fastpass line instead. It was great! We also got preferential seating for World of Color and didn't even need a fastpass for it! What a day.
The rest of this week I've been down with a cold. Blurgh. But I'm taking it extra easy this weekend and trying to fight it off the best I can.
Not much else to report, honestly. Story Pirates shows, and tutoring, and Kidville. All the usual suspects.
What I'm reading
A cute fictionalized book based on the true story of a gorilla who lived alone in a mall (meaning his enclosure was in a mall and he was the only gorilla) for 27 years.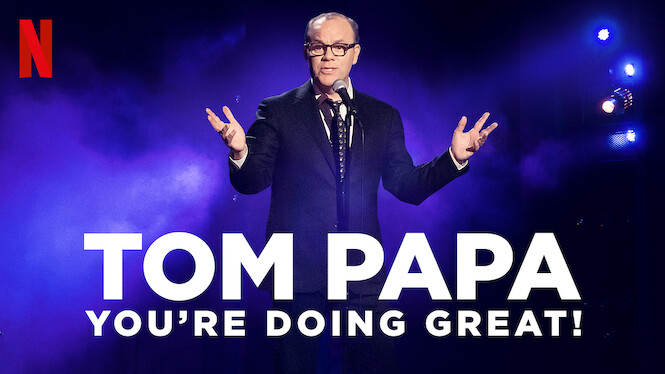 This is on Netflix
and is so funny. I don't remember there being any language in this one, but maybe Google it just to be sure.